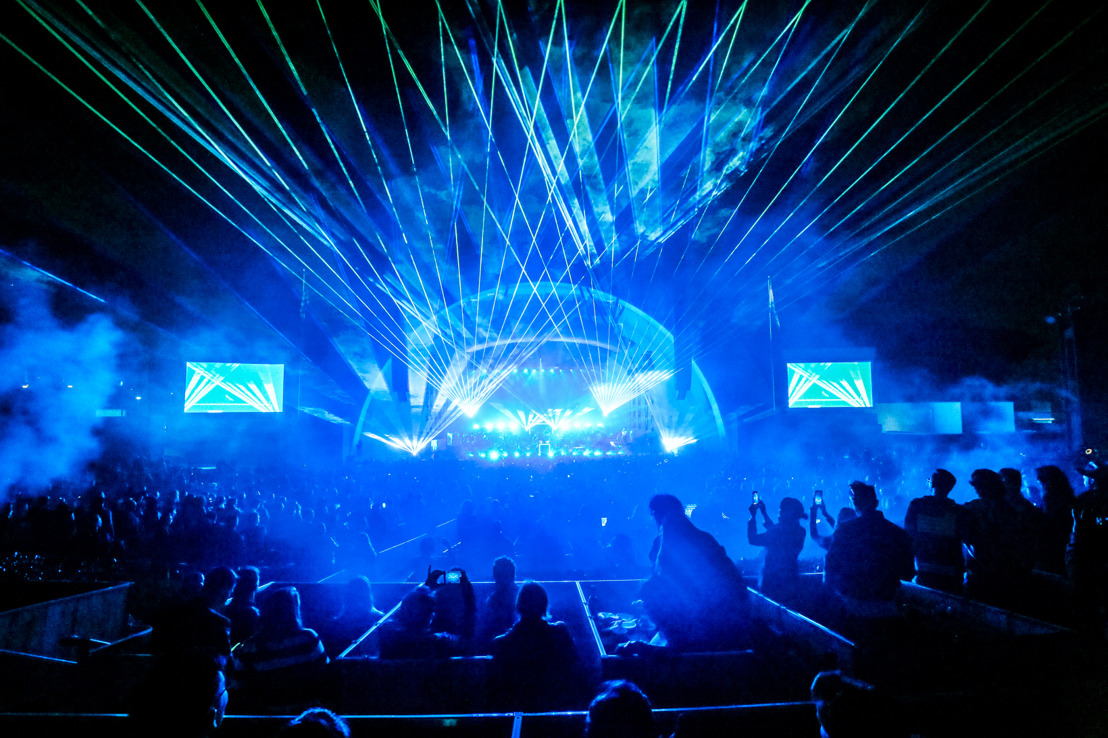 Pete Tong's Ibiza Classics Hits Hollywood Bowl - Hear New Tracks Ahead of LP Dec 1
Pete Tong, Jules Buckley and the 65-piece Heritage Orchestra delivered an unforgettable evening at one of the most iconic venues in the world
Wednesday, November 15, 2017 — Stream the first two singles from Ibiza Classics
PHOTOS HERE (credit: Jamie Rosenberg - @jar.photo)
On November 9th, Pete Tong joined Jules Buckley and the Heritage Orchestra re-imagined classic dance music tracks--covering everyone from Daft Punk to Fatboy Slim--as orchestral masterpieces. Special guests included Moby, Aloe Blacc, Alunageorge, Guy Gerber, and Thutmose
"A victory lap for dance music... inspired...outstanding" - Variety
"The legendary voice of dance music took fans on a nostalgic, orchestral voyage of decades-spanning club anthems" - Billboard
"Pete Tong's debut of his magically nostalgic and confidently orchestrated show in the City of Angels was a smashing success" - MixMag
Ibiza Classics touched down in Hollywood last week, with Pete Tong and Jules Buckley performing to a packed crowd at the iconic Hollywood Bowl, ahead of the forthcoming album release December 1. It was a celebration of dance music, a historic night in LA, that featured guests including Guy Gerber, Moby, Aloe Blacc, AlunaGeorge and Thutmose.
Ibiza Classics is the follow-up to the 2016 UK Number One album, Pete Tong Classic House, a landmark record that saw the dance pioneer rework classic Ibiza dance tunes with an orchestra. A collaboration with arranger and conductor Jules Buckley, Classic House was the UK's bestselling debut in 2016, with more than 270,000 copies sold to date.
For Ibiza Classics, Tong combines the euphoric experience of touring Classic House alongside Buckley and the Heritage Orchestra with knowledge accrued over four decades immersed in dance music culture.
Pete Tong Ibiza Classics with The Heritage Orchestra -
1. Clubbed To Death
2. Galvanize feat. Reggie Snow
3. Body Language feat. Raye
4. Killer feat. Seal
5. Sing It Back feat. Becky Hill
6. You Don't Know Me feat. Craig David
7. Medley: Running / Finally feat. Jessie Ware
8. Unfinished Sympathy feat. Samm Henshaw
9. Medley: Rej / The Man With The Red Face / Yeke Yeke
10. La Ritournelle feat. Will Heard
11. Promised Land feat. Disciples
12. Grey
13. Out Of Space feat. Assassin
14. One
15. You Got The Love feat. Candi Staton
Pre-Order Ibiza Classics, the follow-up to Pete, Jules Buckley and the Heritage Orchestra's #1 UK Album Classic House - Out December 1st